Our team represents the very highest level of capability and professionalism available in New Zealand and are working to drive positive change in the industry.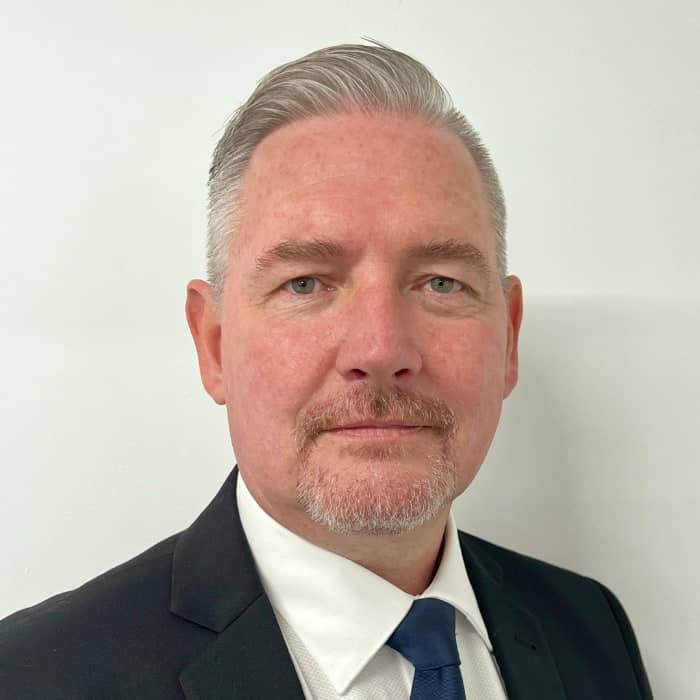 Jason is a Director of and Chief Operating Officer for New Zealand's largest specialist asbestos and hazardous materials company, servicing New Zealand's largest Government and NGO clients for over 30 years. A BOHS qualified asbestos surveyor and licensed A and B Class asbestos Supervisor, Jason brings over 35 years business development experience to ARCA.
A strategic thinker, he's passionate about corporate governance and responsibility and spends a significant amount of time consulting in this space.

He's also hugely passionate about asbestos awareness, and devotes a great deal of time promoting asbestos awareness to industry participants.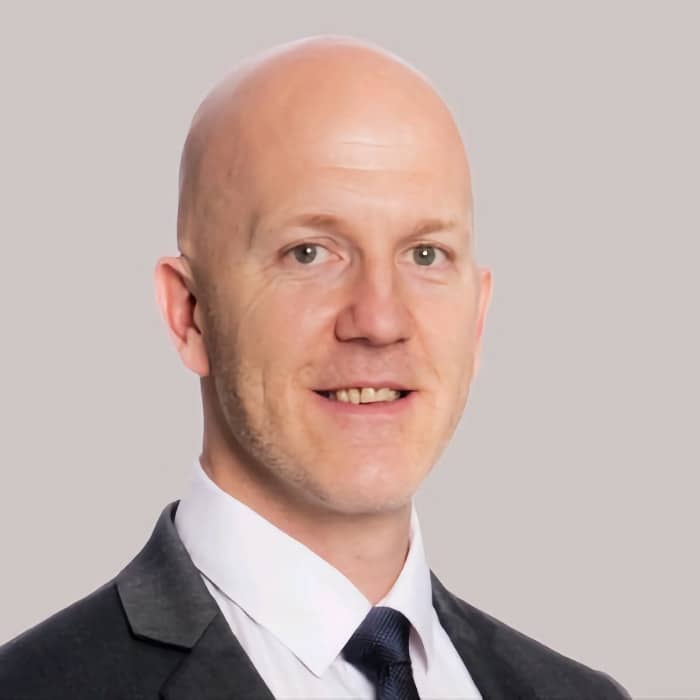 Licensed Asbestos Assessor (P402, P404, P405), MFAMANZ
Robert is a Licensed Asbestos Assessor and professionally qualified Building Surveyor with almost two decades of experience in the fields of environmental services, asset management and building surveying. He boasts a wealth of knowledge and experience across all aspects of asbestos consultancy, asset management and compliance.
As a BOHS Qualified and Licensed Asbestos Assessor through Worksafe NZ, along with being a Full Member of FAMANZ Robert has specialised in environmental consultancy, specifically related to asbestos, hazardous materials and hazardous substances, since arriving in New Zealand in 2015. He leads a team of environmental specialists that regularly undertakes all types and sizes of asbestos surveys, including for large scale property portfolios, provides bespoke asbestos awareness training courses, writes and reviews asbestos removal scopes, is involved in different stages of procurement and management of asbestos related works and independently monitors removal projects and provides reoccupation certification.
Prior to relocating to New Zealand, Robert worked in the UK for a significant social housing provider and managed a regional team of mechanical and electrical surveyors, undertaking compliance monitoring and management including remediation projects for asbestos, water testing (Legionella), gas, electrical, entry door systems, gates and barriers and boosted water.
Robert is passionate about the industry and enjoys contributing toward the raising of awareness and standards generally.
CoC Asbestos, MFAMANZ, MFAAM, BOHS P401, P402, P403, P404, P405, P408
Jason is the Principal Advisor Asbestos at Te Whatu Ora Health NZ Waitematā.
Asbestos Management and Compliance Specialist with extensive corporate level experience in Asbestos management compliance strategies within the Te Whatu Ora Health NZ / DHB / NHS (Health sector), Public sector and large blue chip corporations since 2004.
Jason is a Director on the FAMANZ board and a Full Risk Management Member of the Faculty of Asbestos Management for Australia and New Zealand (MFAMANZ).
Jason is also a full member of The Faculty of Asbestos Assessment and Management (MFAAM). FAAM is a faculty founded by BOHS (British Occupational Hygiene Society).
Jason was honoured to be chosen as a guest speaker presenting "Asbestos Management in the Health Sector" at the "WORKSAFE NZ Asbestos management in the public sector" conference in Wellington in August 2021.
Qualifications:
• Certificate of Competence in Asbestos – CoCA (CCP) (BOHS)
• P401- Identification of Asbestos in Bulk Samples (BOHS)
• P402 – Surveying and Sampling Strategies for Asbestos in Buildings (BOHS)
• P403 – Asbestos Fibre Counting (BOHS)
• P404 – Air Sampling of Asbestos and MMMF and Requirements for a Certificate of Reoccupation following the Clearance of Asbestos (BOHS)
• P405 – Management of Asbestos in Buildings (BOHS)
• P408 – Identification and Quantification of Asbestos in Soils by Phase Contrast Microscopy (PCM) and Polarised Light Microscopy (PLM) (BOHS)
I am an integral part of the Facilities Services Group Team at Te Whatu Ora Health NZ Waitematā. I have had the opportunity of working within the Asbestos industry since 2004. This experience includes asbestos surveyor, analytical (Licenced Asbestos Assessing), asbestos training provider, project management of extensive complicated asbestos removal works projects and refurbishments which includes asbestos removal scoping and tender procurement. Compilation and implementation of all asbestos-related policies, procedures, risk assessments and training courses at Te Whatu Ora Health NZ Waitematā. Jason is also listed on the Worksafe New Zealand Licence holder register as a Licenced Asbestos Assessor.
Jason has joined the board of directors at ARCA NZ to make a difference to the asbestos industry within New Zealand.
CoC Asbestos, BOHS P401, P402, P405 and S301, MFAMANZ
Kate has worked in the asbestos industry for over 20 years both in New Zealand and the UK. She has extensive experience in asbestos surveying, air monitoring/ assessing, bulk analysis and asbestos management. She has worked as a Technical Assessor and Assessment Manager at the United Kingdom Accreditation Service as well as a Technical Expert for IANZ in both laboratory and Inspection assessments. She was a member of the consultation group for the Asbestos Regulations and associated Approved Code of Practice in New Zealand.
Kate has a passion for increasing asbestos awareness, having developed and delivered numerous industry specific training sessions, including sessions for over 10000 contractors involved in the Canterbury Earthquake Repair program. She sees that there is a great opportunity to raise standards in many areas of the asbestos industry in New Zealand and is keen to help develop these through working with ARCA NZ. She is the Asbestos Manager for both Te Whatu Ora – Waitaha Canterbury and Te Waipounamu as well as having an independent Health & Safety consultancy business.
Kate holds the BOHS Certificate of Competence in Asbestos as well as P401, P402, P405 and S301. She is a member of the BOHS asbestos faculty, FAMANZ, NZISM and the Institute of Directors.
Alexandra Dalzell
Treasurer
BSc (Hons) Biochemistry, MSc Forensic Science, BOHS IP402, IP404, Licensed Asbestos Assessor
Alex is the Managing Director of a consultancy business providing advice for the identification and management of asbestos and other hazardous materials for the building construction and insurance industries. She is a Licensed Asbestos Assessor with University of degrees in Biochemistry and Forensic Science.
Alex has over 20 years' experience working in Forensics in Scotland, U.K, U.S.A and New Zealand in crime scene, fire scene investigation, toxicology, wild life forensics, fire-arms, forensic biology and DNA criminal profiling. She was a business owner of a diagnostic company in New Zealand servicing Ministry of Health contracts for Neo-Natal and Pre-Natal screening to Auckland and Canterbury DHB's, and providing applications & technical support for environmental clients and universities for life science and analytical product lines.
Additional skills and qualifications in identification and management of hazardous materials in buildings such as asbestos, methamphetamine, mould, bacteria, fungi and recently worked for the MoH and Health Authorities for the identification of Covid-19 in New Zealand's large cluster cases.
Terri-Ann Berry
Board member
MSc, PhD, CChem, CEnv, FRSC
Terri-Ann has over 20 years' experience working as a researcher in environmental engineering; finding solutions for problems associated with pollution and waste. Her key research interests include managing and mitigating risks associated with asbestos and asbestos contaminated soils
Current Chair of the Mesothelioma Support and Asbestos Awareness (MSAA) Trust, Terri-Ann is passionate about raising awareness of the risks associated with exposure to asbestos to New Zealanders, inside and outside of the workplace. She is dedicated to creating a support network for mesothelioma patients, their carers and their families.
Dan Cambridge
Board member
Dan has over 20 years of experience in the construction and asbestos sector, and is an approved training consultant for BOHS, providing a range of training courses including P402, P404 and P405. He works around the world setting benchmark standards of training, surveying, assessing and management of asbestos. His key roles in New Zealand included Chair of the Asbestos Surveyors and Assessors' Group, working closely with the regulator on training consultation and development.
He is responsible for designing, delivering, and developing courses for the New Zealand market, which has included bespoke 3-day courses designed for WorkSafe inspectors across the country.